Ophthalmic solution with high riboflavin concentration
RitSight is a 0.22% riboflavin formulation manufactured with an innovative process to offer the eye surgeon a unique, very high quality, safe and effective product for all available corneal cross-linking protocols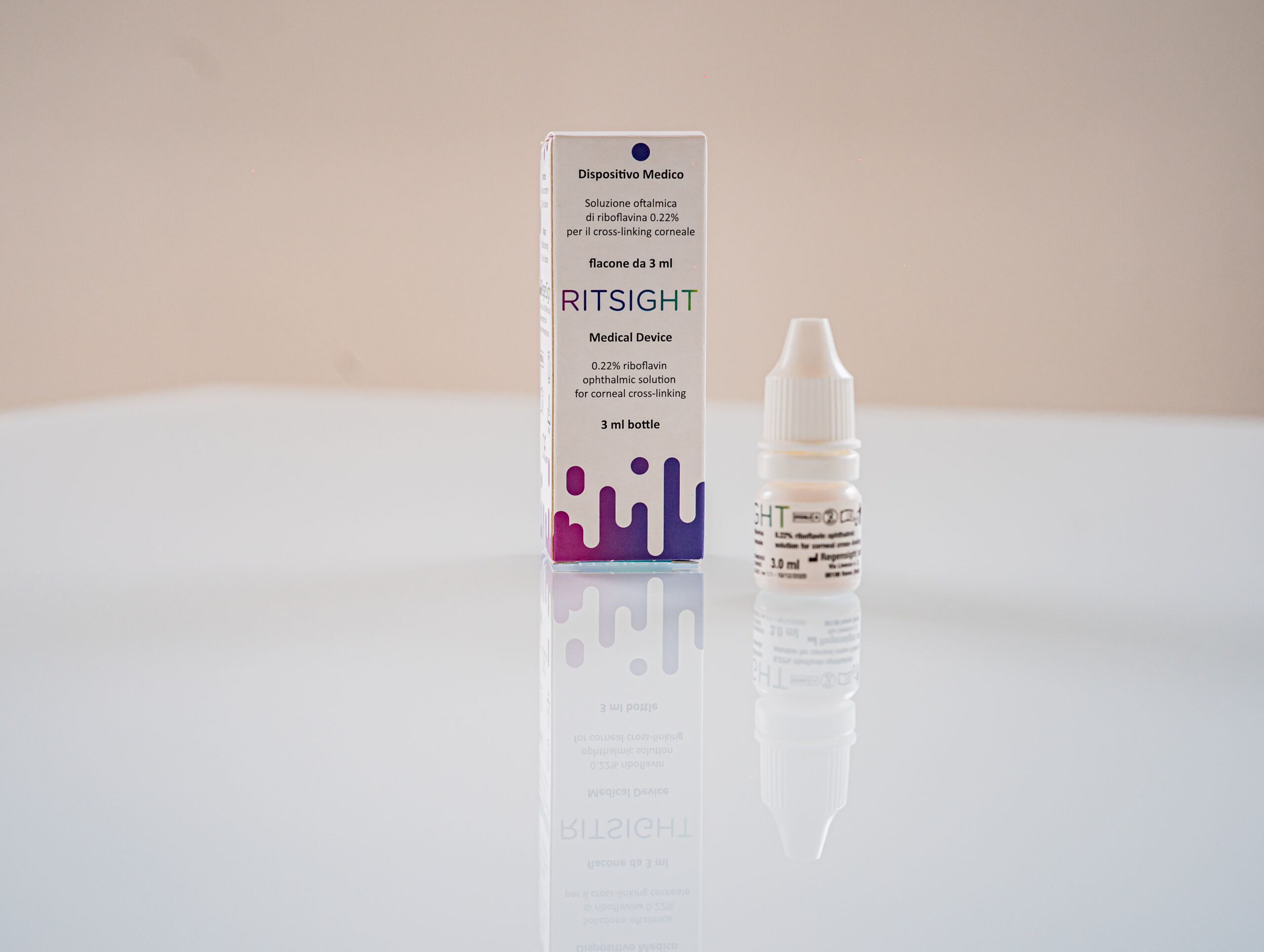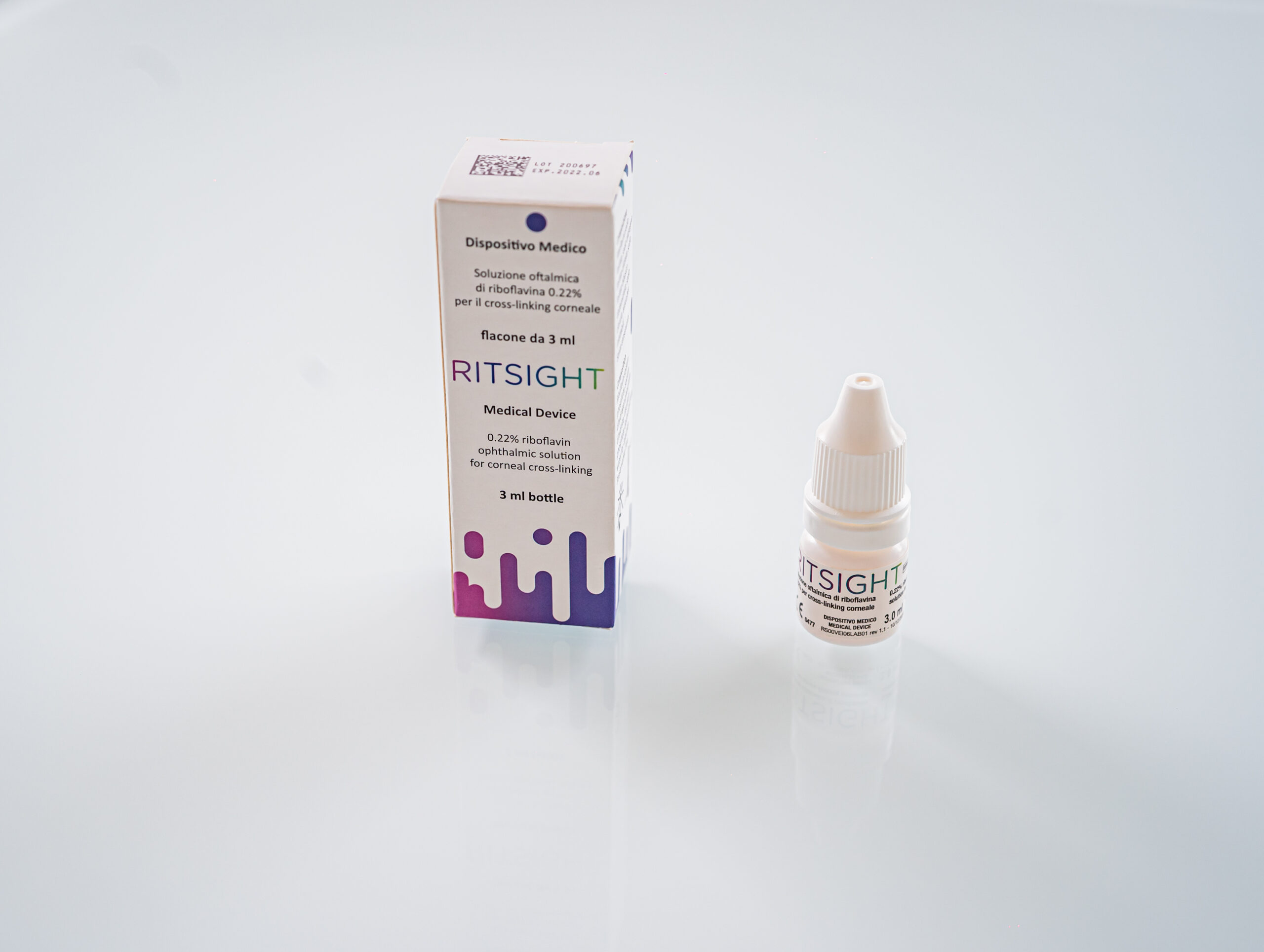 Indications
Ritsight is certified as a class IIa medical device for the indication of use to protect the inner ocular structures, during the corneal cross-linking procedure, from the excessive exposure of UV-A light radiation.
Mode of use

RitSight can be used either for epi-off (i.e., with epithelial removal) or epi-on (or transepithelial) corneal cross-linking protocols.
RitSight is instilled directly onto the cornea. A drop can be applied 3 times per minute onto to the cornea for at least 15 minutes before UV-A irradiation.
The UV-A irradiation must follow only after adequate imbibition of the cornea with RitSight. The UV-A irradiation power or the emitted UV-A energy dose must not exceed 40 mW/cm2 or 10 J/cm2 respectively.
Protocollo CXL EpiOFF:

decreases the soaking
time improving
treatment safety and efficacy
EpiON CXL protocol:
improves tratment efficacy thanks to greater stromal penetration through the intact epithelium
Thin keratoconus corneas:
Indicated for treating very thin corneas (370 µm)

RitSight is not part of the C4V CHROMO4VIS medical device.