Messe Wien, Vienna, Austria
Welcome to Vienna to meet REGENSIGHT
We are very glad to exhibiting for the first time ever at ESCRS 2023!
We at Regensight are introducing theranostics for incision-free treatment of visual disorders. Our first mission is to elevate current standards for treatment of keratoconus at an unprecedented level.
Visit us at booth C405 (Hall C) during ESCRS 2023 to find out our Team!
Our breakthrough technology for treatment of keratoconus
A team of scientists and clinicians will take your skills for treatment of keratoconus to the next level.
We have successfully integrated multiple exponential and key-enabling technologies in C4V CHROMO4VIS UV-A medical device enabling superior efficiency for treatment of keratoconus:
Augmented reality: for precise UV-A energy dosing with computer-assisted corneal surgery.
Internet-of-Medical-Things: for remote predictive maintainance and software upgrades of connected devices.
Digital traceability with integrated vision system: for clinical data recording and storing.
Artificial Intelligence: for maximizing device performance through surgeons' connected experience.
Full range of UV-A treatment options: for tailoring the most appropriate treatment to each patient.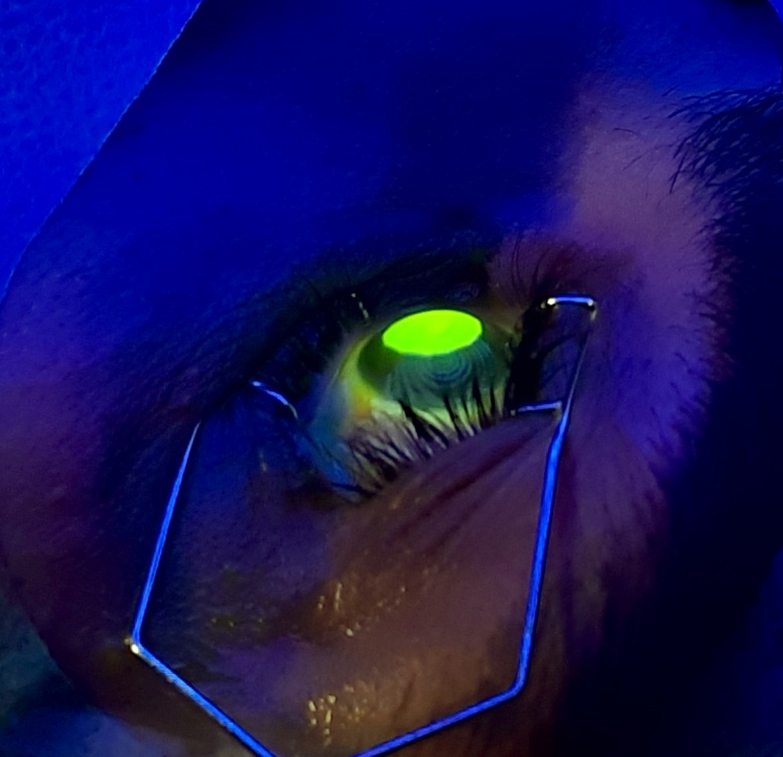 Explore our Riboflavin for CXL
We propose a unique "solution" both for epi-off and epi-on corneal cross-linking protocols:
RitSight (0.30% riboflavin-5-phosphate), which has been developed with an innovative process to offer eye surgeons a high quality product for the entire cycle of life with no need of storing it in the refrigerator.
REGENSIGHT Theranostic Experience
Theranostics is an emerging therapeutic paradigm of predictive and precision medicine. The C4V CHROMO4VIS UV-A medical device enables real-time monitoring of riboflavin corneal concentration and controlled UV-A light irradiation to tailoring corneal tissue strengthening on a truly personal basis.
Hands-on demo sessions with C4V CHROMO4VIS at Hall C, Booth C405
Discover the C4V CHROMO4VIS breakthrough device and experience first-hand the theranostic-guided corneal cross-linking for precise, predictive and truly personalized treatment of keratoconus:
Friday, 8 September // 10:00 – 16:00
Saturday, 9 September // 10:00 – 16:00
Sunday, 10 September // 10:00 – 16:00
Monday, 11 September // 10:00 – 16:00
ARGO clinical trial updates
Our Team will share the experience of experts validating the theranostic paradigm for treatment of keratoconus with C4V CHROMO4VIS in the ARGO trial (NCT05457647).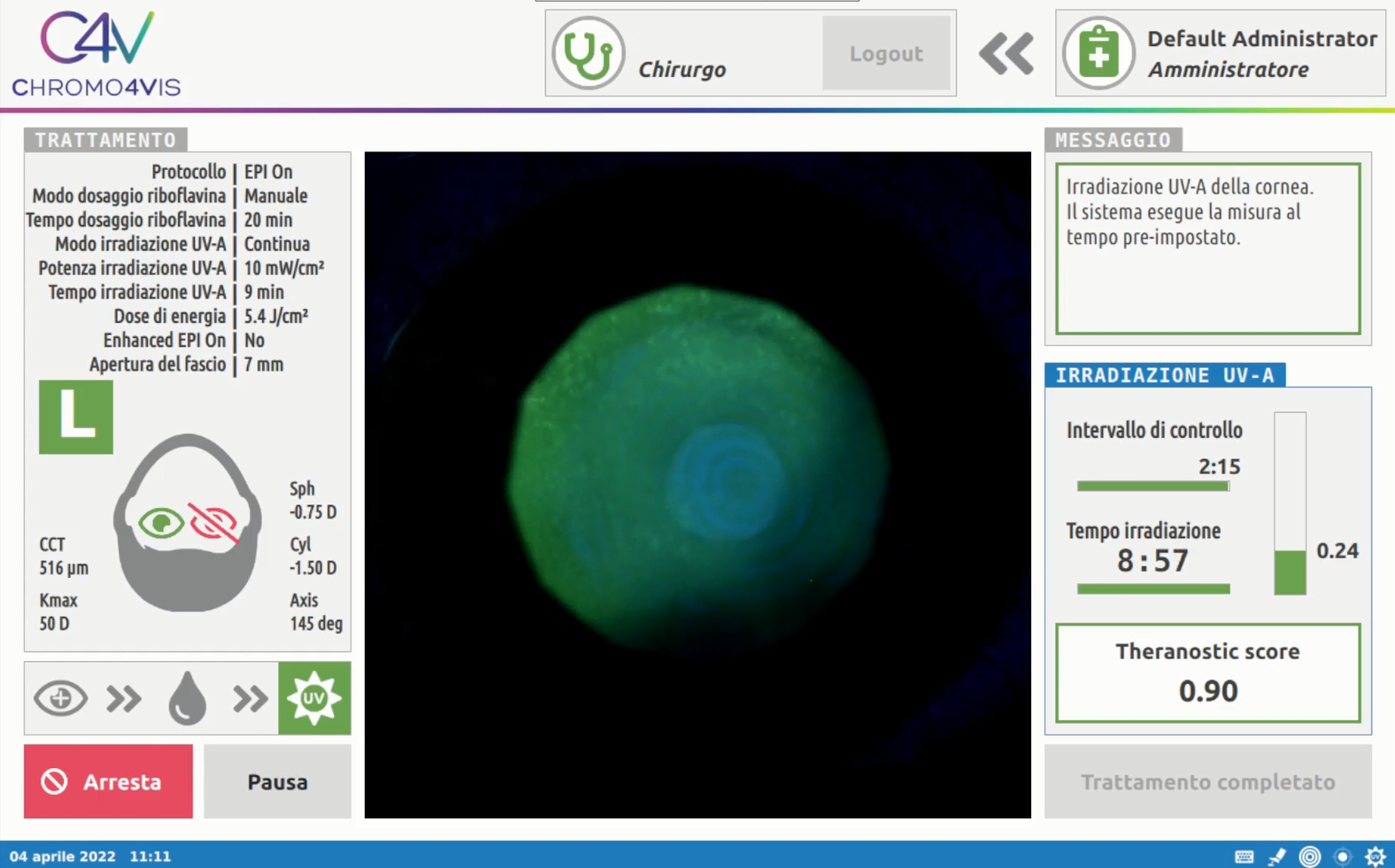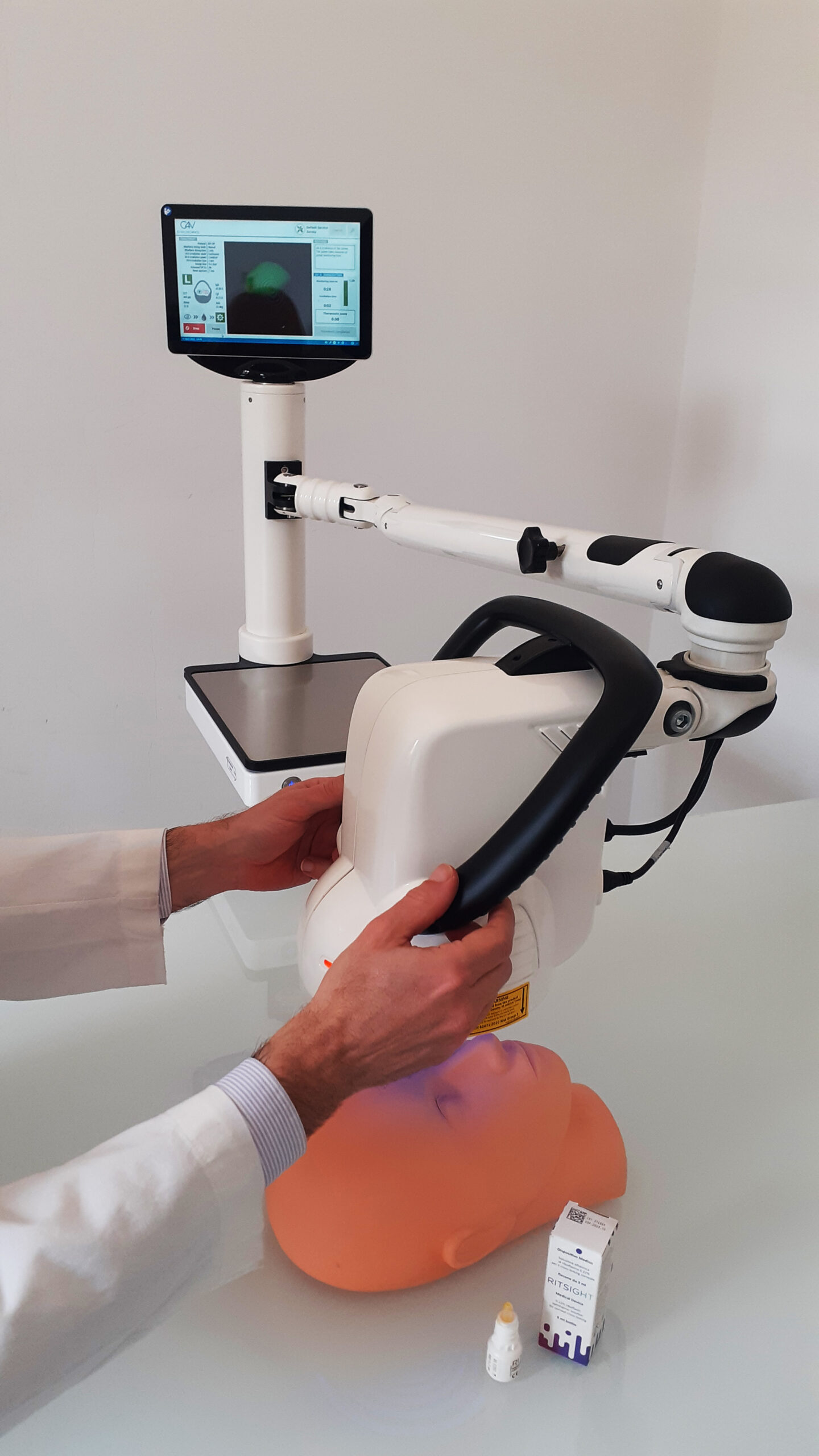 How to find REGENSIGHT at the ESCRS 2023 in Vienna
Messe Wien
Exhibition & Congress Centre
Messeplatz 1
1020 Vienna, Austria
We wait for you at Booth C405 (Hall C)
from 8 to 11 September // 8.45 – 16.45
Stay tuned on our latest news at ESCRS 2023